Make a year's worth of sales in one weekend!
Meet your new customers at the Cleveland Home + Remodeling Expo. Qualified homeowners attend the show annually seeking helpful advice, solutions and new products for their next renovation, décor or landscape project.

The Cleveland Home + Remodeling Expo features high-interest exhibits, high-profile experts and the latest trends to bring in customers who are ready to move ahead with their home improvement projects.
booth rates
Exhibit Space Rate: (0-399 sq. ft.) $15.99/ sq. ft.
Bulk Exhibit Space Rate: (400+ sq. ft.): $15.49/ sq. ft.
Exhibitor Listing (required): $129

Additional Costs:
Main Aisle Premium: $200
Island Premium: $800
Direct Sell Premium: $200/booth
Direct Sell Marketplace: $100/booth
Corner Premium: $200/corner
Click here for the 2024 Floorplan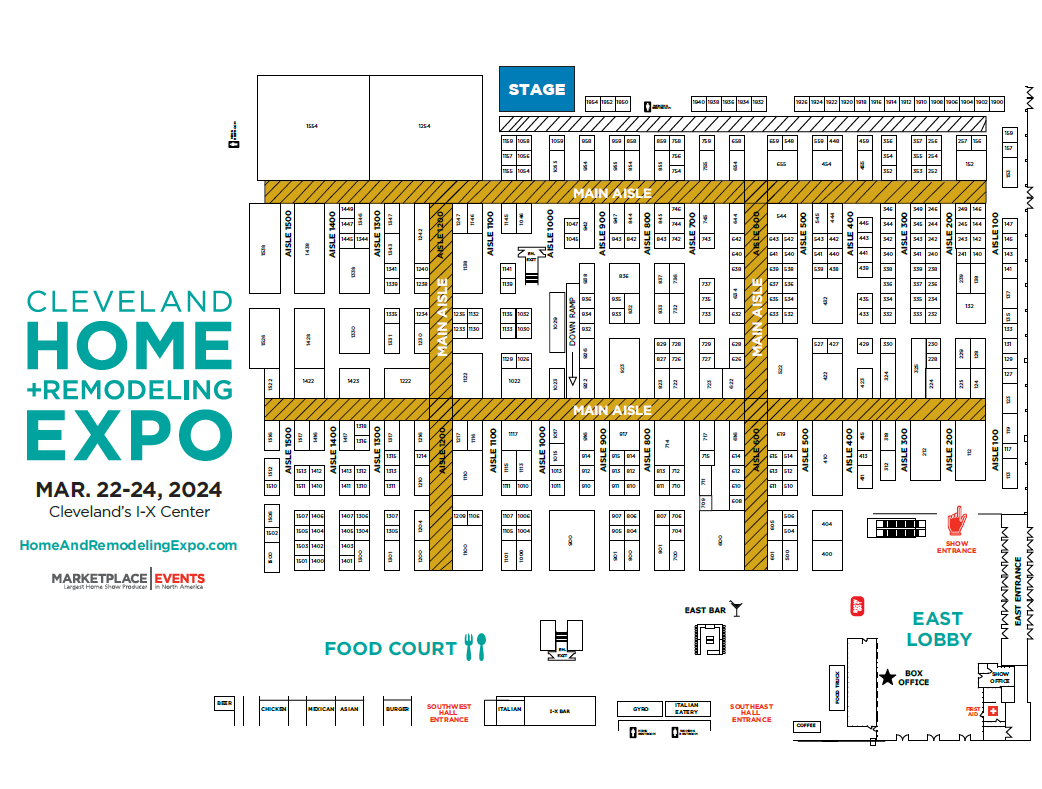 EXHIBITOR AMENITIES PACKAGE
Standard pipe & drape

Exhibitor badges

Complimentary admission passes

Listing in the official Show Guide

Exhibitor guest ticket program at exclusive rates

24-hour security

Online Exhibitor Listing (your own Web page!)

Tips to increase your sales at the show and booth design ideas at FREE exhibitor workshops

Pre-show promotional material

Exhibitor manual for pre-show planning

Promotional opportunities with major media partners

Sponsorship opportunities.
Receive a free booth quote