2024 Show Features will be posted closer to the event!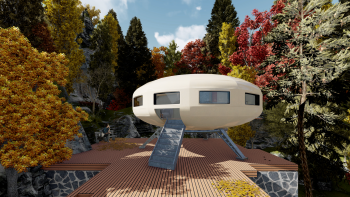 The UFO House from Futuro Houses
The UFO House from Futuro Houses combines space age design with luxury and comfort! Step into this 13-foot by 30-foot wide home with 600-feet of living space that includes two bedrooms, bathroom, kitchen and living space. Its shape is reminiscent of a flying saucer and features an airplane hatch entrance.

An energy independent housing solution, the UFO House has its own water collection and energy systems for a truly self-sufficient off-grid living space. It is manufactured from 100 percent molded fiberglass composites and fits into a standard shipping container for worldwide shipping.

Futuro Houses headquarters in Cleveland includes sales, manufacturing and R&D facilities. futurohouses.com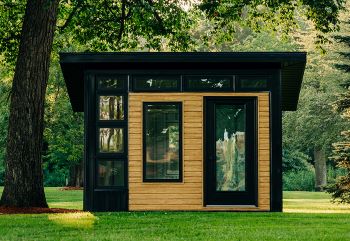 TINY HOME VILLAGE
Experience the latest in downsized home design as you walk through the Tiny Home Village from Tiny Home Living. The first of several living spaces in the village, an 8-foot by 24-foot tiny home built on a trailer for easy transportation, features a first floor living area, kitchenette and bathroom. Head upstairs to the loft bedroom with queen size bed and office space. From there, as you meander through the village, step inside several studio sheds that are ideal for a backyard office, guest bedroom or exercise space.

THE MAIN STAGE
Come hear from experts live on the main stage all three days of the show and get some new ideas for your home. Click here to see the schedule!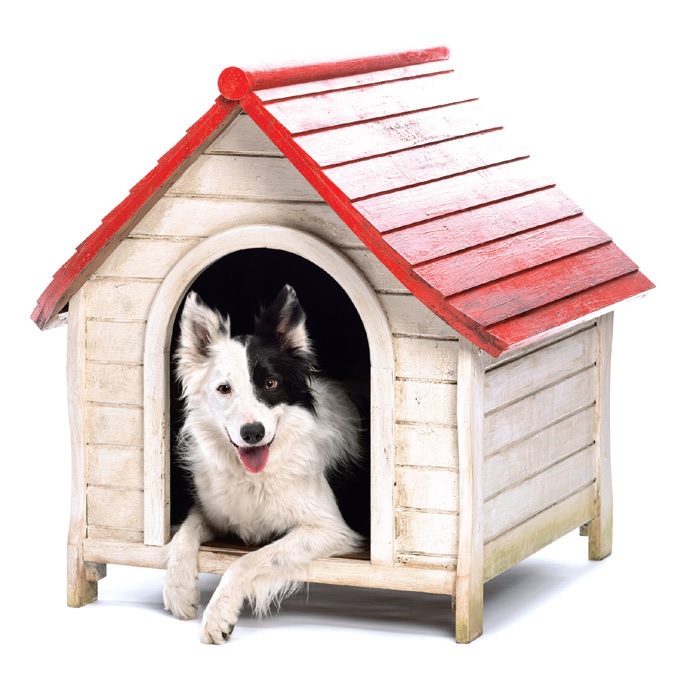 DOGGIE DRIVE
Sponsored by The Home Builders Association of Greater Cleveland
Every member of the family deserves a space of their own, including the dog of the house! Bid on your favorite one-of-a-kind dog house as you walk down Doggie Drive, built by juniors and seniors at Cuyahoga Valley Career Center. Each student team received a $200 budget to design and build a fur-tastic living space for medium- to large-sized dogs. Proceeds benefit students taking classes in architecture/ engineering, heating/air, electrical and construction trades.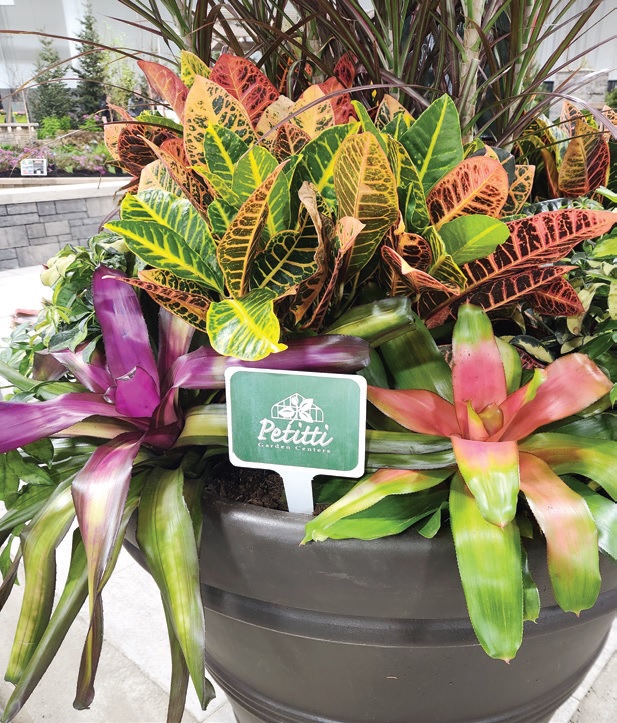 LET'S GROW! Celebrity designed Flower Pots
Sponsored by Petitti Garden Centers
Let's Grow! features terra cotta flower pots designed by 12 of Cleveland's favorite television and radio personalities. Each has designed a terra cotta flower pot provided by Petitti Garden Centers that can be bid on during the Expo for the chance to add it to your own garden. Auction proceeds benefit Believe in Dreams.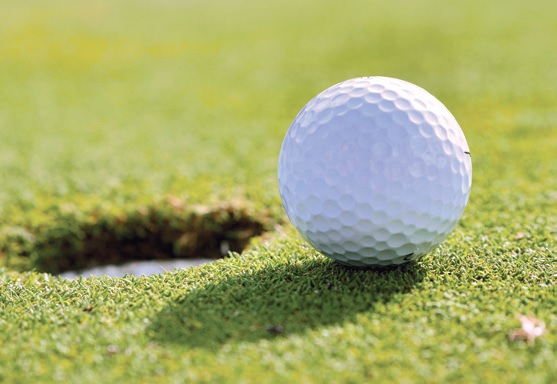 Keeper's Turf PUTTING GREEN
Put your putting skills to the test by taking a free chance to make the putt on this beautiful 35 foot long putting green built by Keepers Turf. Make the shot and be entered to win some great prizes.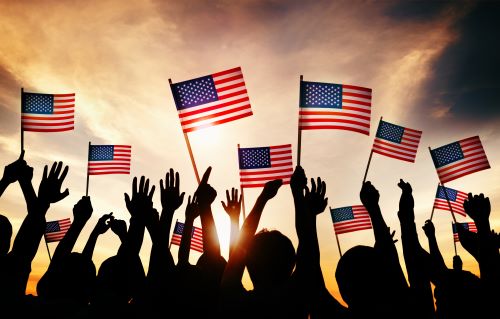 HERO DAY
Friday, March 22nd. All active military personnel, veterans, fire, police, first responders, and healthcare workers receive one FREE admission to the show with valid ID at the Box Office. For your service and sacrifice, we thank you!
"HOMES THAT ROAM" RV SHOWCASE
Whether you are looking to travel full time or simply want your next vacation to be less stressful, the Homes That Roam RV Showcase features the latest in luxury living on wheels. You will be ready to hit the road on your next adventure after stopping by this feature presented by General RV and Avalon RV.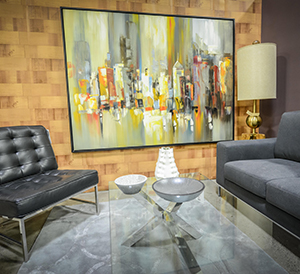 Sweepstakes & Promotions
Check back for more details on our show features! In the meantime, check out some of the exhibitor promotions & sweepstakes that will be taking place this year.