Thank you to all our show sponsors and partners!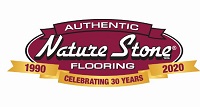 NATURE STONE is a blend of fine stone and specially formulated epoxy expertly installed over existing concrete. NATURE STONE is the best floor covering for concrete garage floors that are cracked, stained and pitted. It's also ideal for basement floors that are humid, wet, damp or flood prone and is the best decorative covering for outdoor areas, such as patios, walkways, entryways and around swimming pools. A NATURE STONE floor not only provides homeowners pride and peace of mind but is backed by the best warranty in the flooring industry and ultimately increases the value to your home for years to come. Talk with a sales representative at booth 621 and see just how affordable a NATURE STONE floor really is. Go to naturestone.com to learn more.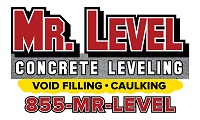 If your concrete has created a hazardous or unappealing condition and you want it fixed for good, Mr. Level is the concrete repair solution for you. We offer concrete repair and leveling services for residential, commercial, and municipal applications, from sidewalks and driveways to roads and bridges. Owner Joe Work had a passion for improving homes and businesses. Founded in 2017, Mr. Level is a concrete leveling company based outside of Cleveland, Ohio. His team is proud to be one of the best concrete levelers serving Ohio and neighboring states. mrlevel.com Booth: 274

Westminster Technologies LLC is Northeast Ohio's leading supplier of event technology support and audiovisual services. We provide services for corporate events, expos, trainings, product launches and more. You will like the way you look and sound. You get access to the newest, cutting-edge AV and event technologies and more than 50 years of experience in event management. You might be managing the experience of 1,500+ attendees or speakers or a microphone for a small group presentation. Whatever your needs, when you receive applause and recognition for a memorable and flawless event, our job is done. You will have an event to remember, coordinated within budget and with no worries. Our process makes you look good. Learn more at westminsterav.com or call 216.310.9712.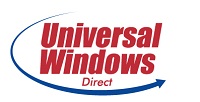 Universal Windows Direct is Cleveland's top source of quality replacement windows, vinyl siding, entry doors, and roofing. Established in 2002 by William Barr and Michael Strmac, UWD holds an A+ rating with the BBB, #10 spot on Qualified Remodeler Top 500, #7 on Remodeling 550, and is an Angie's List Super Service Award recipient. The company is one of Cleveland.com's Top Workplaces in Northeast Ohio and a proud sponsor of the Cleveland Browns. Universal Windows Direct is committed to offering outstanding products at an incredible value, and satisfied recurring and referral customers are the main component to their success. Visit them online at universalwindowsdirect.com Booth: 214 & 478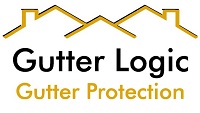 Leave the ladders to the professionals! Gutter Logic premiers the GutterDome a state-of-the- art, all- metal gutter protection system with a 30 year warranty rating. Gutter Logic installs GutterDome on new seamless or existing gutters. We offer free at home estimates, no obligation and a free $300 off coupon. Military and Senior discounts! More time for family, less time for house work. gutterlogic.com

Weaver Barns promises quality product for you and your family to enjoy for many years to come. Their professional barn building company specializes in Amish style barns, sheds, garages, timber lodges, custom structures and cabins. weaverbarns.com
Jason Tyson is a photographer based out of the Cleveland, OH area. Jason works with individuals and businesses for various photographic needs. Jason is open to many requests, but the primary services he offers are headshots and portraits, product photography, events, real estate, interiors and architecture, engagement photos and events. jasontyson.com

White Claw® Hard Seltzer takes its inspiration from the legend of the White Claw wave - when three perfect crests come together to create a moment of pure refreshment. We set out to make something as purely refreshing as this. The result? White Claw® Hard Seltzer. Made Pure®. Using our unique BrewPure® process, we've made an alcohol base that's naturally gluten free and clean tasting, for you to enjoy life without compromise. This allows our fruit flavors to come through, for a hit of epic refreshment. It's like nothing you've tasted before. whiteclaw.com

Ohio State Waterproofing has provided quality waterproofing and foundation repair services since 1978. We are committed to providing honest, courteous and guaranteed service to every customer. We are members of the National Association of Waterproofing Contractors, and work alongside NARI, NAHB, NHIA, the BIA and the FHA, and a number of consumer advocacy groups. Our patented processes and our stellar reputation make us the clear choice for all your waterproofing needs! Visit us at booth 540 and 674 for more information!

THANK YOU TO OUR SPONSORS AND PARTNERS: